Nyebro Snickerifabrik AB, the Swedish wooden windows and doors manufacturer, has increased their production and sales volumes thanks to the Woodpecker Just CNC machining centre by Saomad, proposed by the dealer SIT – Svensk Innovativ Träteknik AB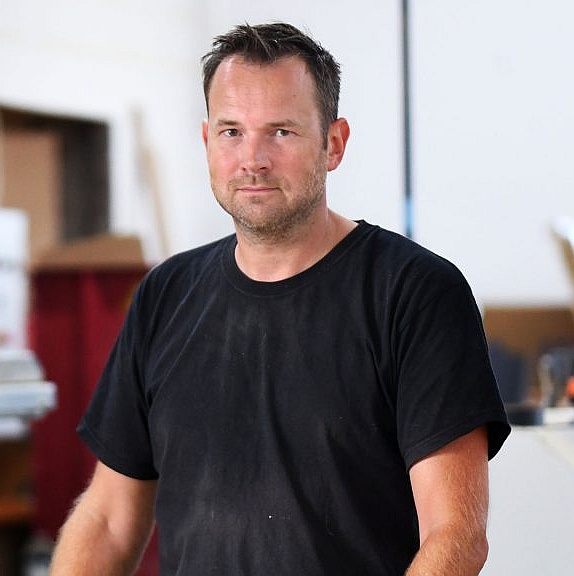 The company Nyebro Snickerifabrik has its headquarters in Torup, Halland, in Sweden, and for more than one hundred years it has been producing wooden windows and doors in the traditional Swedish style. Its clients include real estate agencies, building contractors and private companies seeking carpentries that make products harking back to Sweden's traditional culture.
Carl-Magnus Pettersson, the company's CEO, represents the fifth generation of wood carpenters, a lineage born 120 years ago when Nils-Johan Pettersson started the company in the Halland region, just a few miles north of Halmstad, alongside the Nissan River.
"Nyebro Snickerifabrik entered the world of robot cells in the 1990's when it purchased from SIT its first CNC machine" Carl-Magnus tells us. "Now we have taken a big step forward in the development of our activity thanks to the Woodpecker Just machining centre made by SAOMAD and that makes semi-finished elements for wooden windows with frames, posts and rails.
With this machine we produce windows in a much more rational way than we did before. In practice, we are capable of doubling the output volume of windows. SAOMAD's solution has become a key element in our production cycle".
Nyebro Snickerifabrik's annual sales have risen from 12 million SEK (Swedish krona) to 17 million.
SAOMAD+SIT=the best option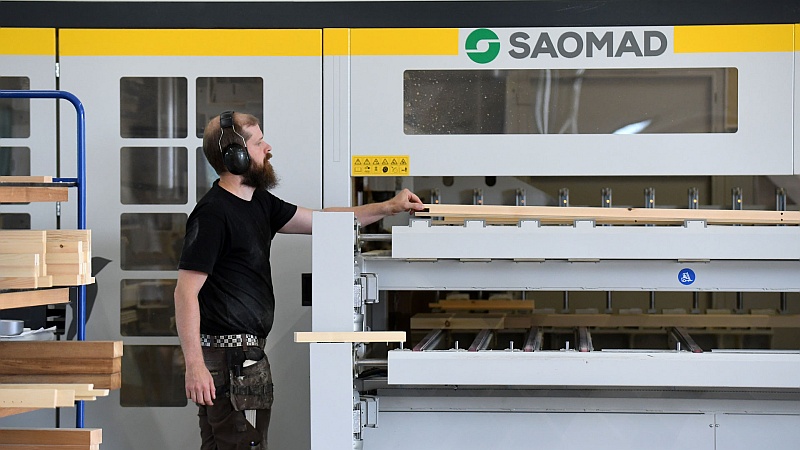 Nyebro Snickerifabrikexamined machining centres for windows both in the Netherlands and in Italy before deciding and, despite the various alternatives, thedecision was relatively simple. "SIT seemed to be the best option" Carl-Magnus claims.
"We had already purchased from SIT and SIT too have a long-standing tradition: they have been selling timber processing machinery since 1919. Their knowledge and experience allow them to look ahead and offer companies like us what they will need in the future.
The SAOMAD machine proposed by SIT is a sturdy, flexible and durable solution capable of handling small components too. This is a rather delicate and critical aspect among our competitors. The Woodpecker Just machine was installed in autumn of 2018 and since then we have been able to accept a larger amount of orders and, more importantly, we were not forced to say no to large orders".
"This machine does most things by itself"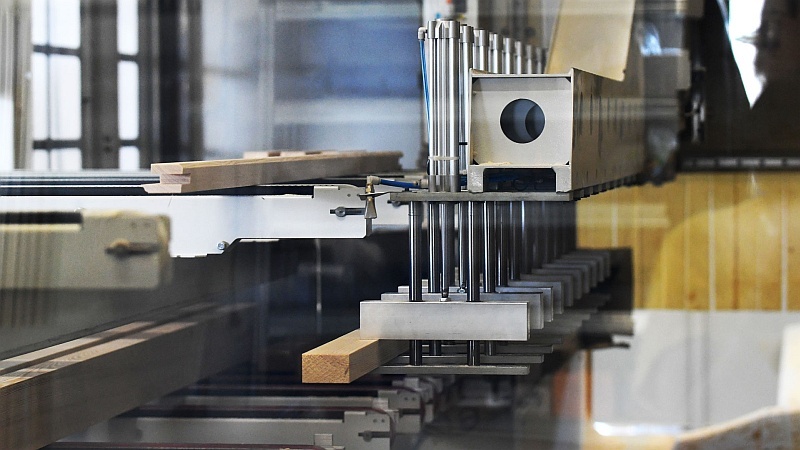 This comment comes from Fredrik Johansson, a skilled carpenter who has been working at Nyebro Snickerifabrik for almost twenty years. Fredrik feeds the semi-finished pieces into the loading unit and the machine then cuts, profiles and mills the coarse items in a completely autonomous manner. At the end of the cycle the window is ready for assembly and painting.
"I could guess that a window was made using this machine only by looking at the final product, that is of absolutely constant quality" he says.
For a standard, double leafdouble bar window model, the machine takes less than 75 minutes to machine 25 components. If immediately afterwards one wants to machine a window of a different size, the setting time is close to zero. The machine can produce approx. 200-250 components a day.
Clients expect the best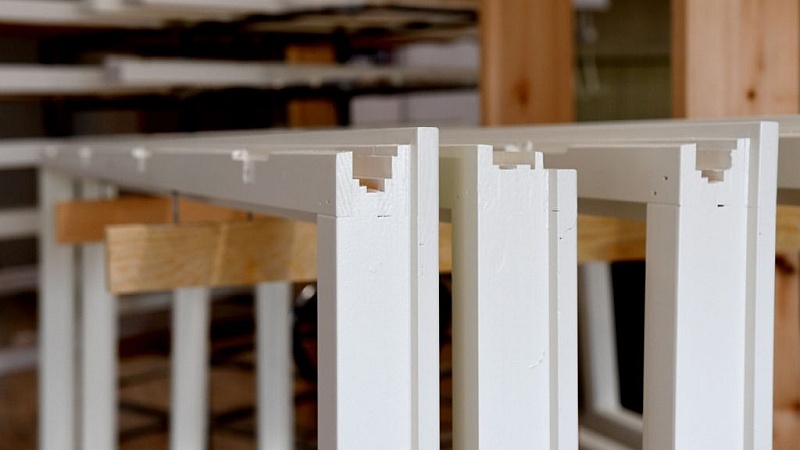 "It's nice when you look at a completed installation project and you see that everything went very well" Carl-Magnus adds, "and that the windows are of the right colour and that they blend in with the architectural style".
In a company that for five generations has aimed at keeping the standard of quality and service high, it is important to meet the expectations of demanding clients. "It's common to think that when something is machine-made it is less 'artisanal' and more of a stereotype, but we have never had that problem in our company.
With the SAOMAD machinewe have only seen improvements, such as more uniform milling and assembly quality and uniformity in piece sizing. It is anyhow essential that the manufacturer have the necessary know-how and use good quality wood" Carl-Magnus concludes.
Source: https://www.s-i-t.se/referenser/snickeriet-fick-en-rejal-skjuts-med-en-fonstercell-fran-sit/