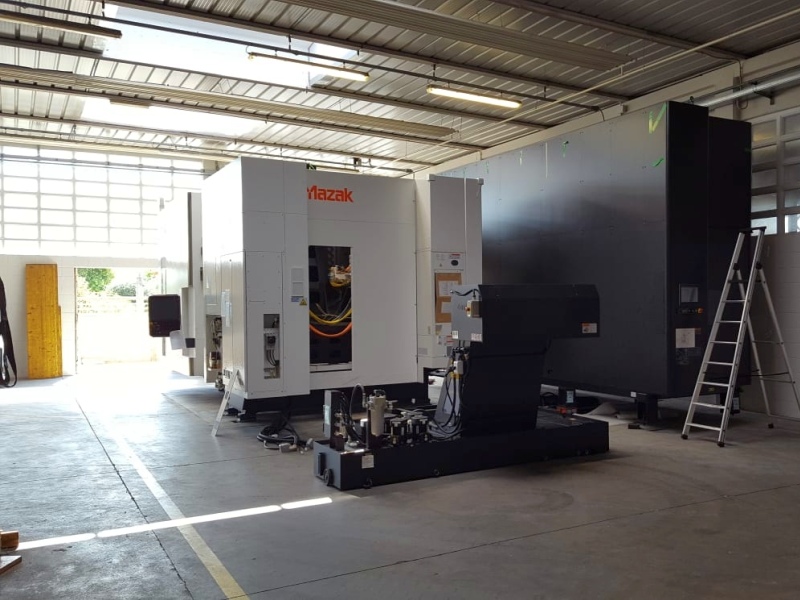 The market is becoming increasingly demanding and competitive.Companies have to become ever better at making and marketing their products – they no longer have room for mistakes, or at least they must reduce the risk of error to the minimum possible.It is absolutely essential to respond with focus and effectiveness.
For these reasons, SAOMAD has purchased a new machine from Mazak, a leading Japanese manufacturer of advanced technology solutions, such as Multi-Tasking, 5-axis, milling, turning, CNC controls and automation:«thanks to this investment» Dario Camporese, company owner emphasises «on the one hand, we will be able to further increase the quality level of our production using the extremely high degree of precision of the Mazak solution, on the other hand, we will be more flexible in responding to market demands.
This technical/production upgrade, however, is not solely a response to the market, however important, but also stems from a desire to modernise, to reach new horizons, to accept with enthusiasm new challenges».
A leap of quality in production
«With the equipment we had we were unable to increase the number of machines produced and we wasted a lot of time.With the new machine we aim to increase our production by 30% and to reduce average delivery times from the current 4-5 months to 3».
In the new work centre we can warehouse about 90 pieces, each different from the other. The new machine can work 24 hours a day, including unsupervised shifts. We have purchased a warehouse for 350 tools, so we can have all the tools required to carry out the various processes ranged beside the machine. There are also 14 pallets, each of which can hold 6-7 pieces.
«All this enables us to have great flexibility of production», continues Dario Camporese, «and to improve production times on the Woodpecker work centres, and this will be of great help in producing our new product – the Kairos machines, designed to produce wooden beams».
«Of course it will take some months before the machine is fully operational, because a great deal of equipping is necessary, and we will do this internally.Once that phase is complete, we will be able to fully appreciate the advantages ensured by this solution, guaranteeing to all our clients improved quality and precision, and faster production and delivery times».