Woodworking firm Hunziker of Schöftland (CH), thanks to the Woodpecker 15/2 work centre, has increased its annual productivity of windows by about 12% and reduced the work times of the other stations.To find out more we spoke to Fabian Matter, planning manager for the Swiss company.
Let's pretend we're meeting for the first time – how would you describe your company?
We are a woodworking firm with long experience in design and components for interior design. We design and manufacture residential and commercial structures. We also offer complete, sophisticated solutions for all kinds of buildings and venues.
Our staff of 35, hard at work every day on commercial consultation, production, administration and planning, are all talented and motivated people with just one goal: to carry out their work to the highest quality standard.
Professional training, experience and specific teamwork enable us to respond to the most varied of challenges with convincing solutions.
(In the photo, from left to right, Fabian Matter and Joel Hunziker)
How are you structured? What are your strengths?
In the older part of our company we have the woodworking department where we manufacture doors, furniture, kitchens and components for interior design. Here, our entire range is manufactured, finished and assembled using modern machinery.
In the new building, the front part houses our showroom, while to the rear we have the window department, including surface treatment. Thanks to our new SAOMAD machine, we are able to produce all conceivable types of windows or sliding doors.
Our strengths? Without doubt, the very diverse range of products and production flexibility in the case of doors and windows. Each window is made to the specifications of the client and, in particular, we specialise in individual designs.
What type of doors and windows do you produce?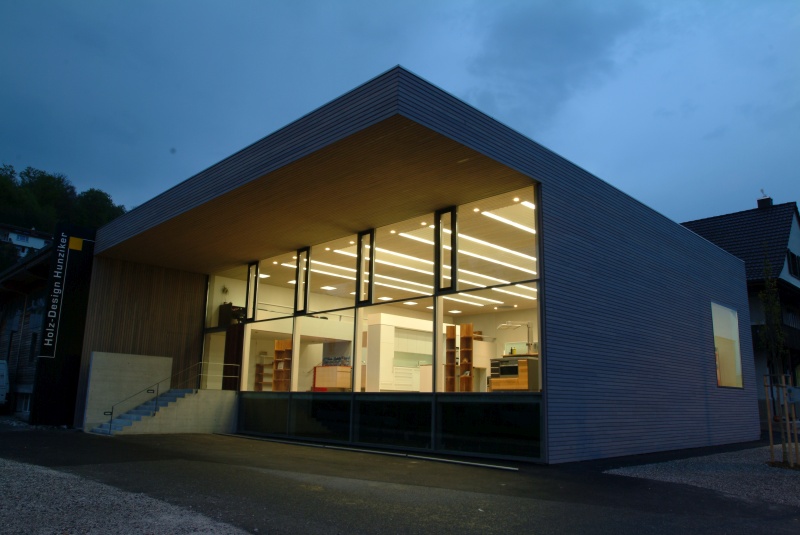 We produce various windowsystems, in wood and wood-and-metal. Because we place great importance on customisation, we guarantee all clients the window system most suited to them.
We also offer a range of various door systems – here, too, in wood-and-metal or only in wood.
We also have no difficulty in making "special pieces", such as arched doors, entire facades with fixed glazing or fireproof and soundproof doors.
What requirements and aims led you to contact SAOMAD?
We expected the SAOMAD solution to give us high-precision pieces and consistently high quality in production. And this was the case.Another aspect that persuaded us was the production variability it offered. Lastly, the direct contact with the company's technicians and the manageable dimensions of the machine itself were two other important advantages.
Why did you choose SAOMAD over one of their competitors?
Because we were struck by the huge supporting beam of the SAOMAD machine, by its compact, solid construction. So we embarked on the SAOMAD Woodpecker 15/2 adventure and we have not been disappointed.
How has the SAOMAD solution improved your competitive advantage?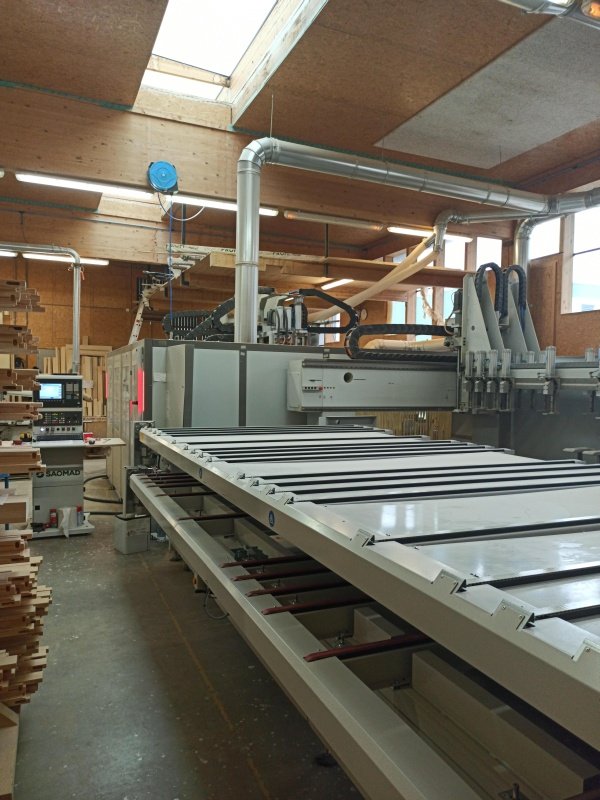 Woodpecker has enabled us to further increase our already high production quality. Daily production of windows has improved.
And the completely finished components reduce work times at the other stations (workbench, final assembly). So we can offer our products on the market in a more economical way.
Can you give us some facts or metrics that reveal this improvement?
By using the SAOMAD machine we have been able to increase our annual production of windows by about 12%. This is a good result for us, considering the large number of special builds.
Also, as I pointed out in my reply to the previous question, work-time per window at the workbench or in final assembly has been reduced. However, part of the work has moved from the workshop to the office.
What do you think of the tests carried out by SAOMAD?
The tests carried out in Italy were very valuable because they enabled us to test the functionality and the quality of the work 1:1. Another advantage was the chance to manufacture and test our components for a whole week. So we couldeasily verify the functionality of the machine and the post-processor.
What elements of SAOMAD's "style" did you most appreciate?
For me, SAOMAD's style lies in excellent client support, solid construction of the machinery and quality construction of single components. Woodpecker can be used with success both for difficult jobs and for delicate ones. Thanks to the integrated centralised lubrication system and the liquid-cooled motors, no loss of quality or "wear" can be noted on the machine, even when in constant use.
Hunziker Schreinerei AG