Woodpecker CNC work centres are designed to help manufacturers of wooden doors and windows stay competitive in markets in constant evolution.
Client preferences are changing ever faster. Regulations are imposing very strict performance in terms of seal and insulation. So production flows must become flexible and easy to change.
Wooden doors and windows, obviously, cannot ignore this trend. Woodpecker work centres have the characteristics to meet the requirements of clients focussed on excellent standards.
The ease of management of our CNC work centres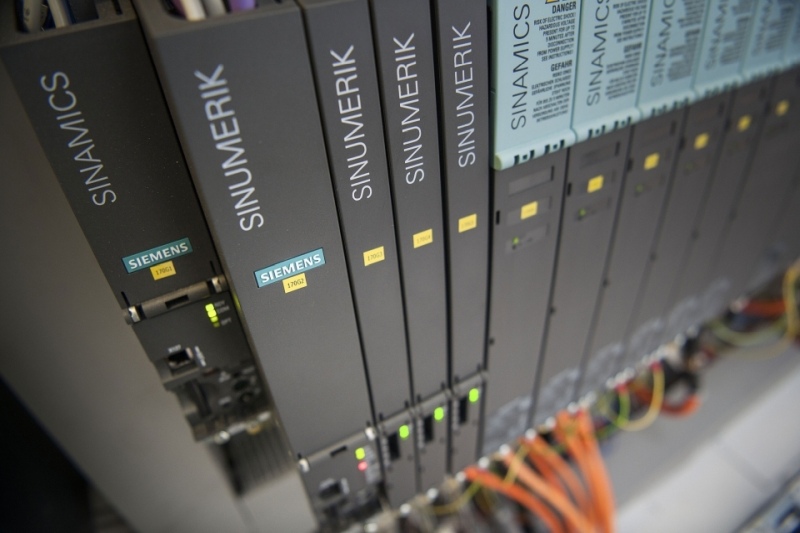 Woodpecker machines are uniquely easy to manage, the result of a great programming project carried out by our software partner Saomad. We want our client simply to turn the ignition key, load up the pieces of wood and position them.
We call our work centres "smart" because they provide the operator with all the information required to produce every single piece.
All this is possible because the machine's movements are monitored and the entire production process is controlled by special sensors.
Each motor handling the different axes has dual controls, which send each other feedback signals in a sort of "ping-pong effect", in order to ensure maximum safety and precision.
Our CNC work centres use exclusively Siemens controls and drives.Siemens regularly updates the software of its products. Which means that they are constantly refining their functioning.
For over a decade we have been using systems that enable motors to recognise their position, that is to say, controls that allow them to self-locate should there be any anomaly.We might call them "absolute motors".
«Where components are concerned we spare no expense» emphasises sales director Claudio Filippi «because our clients expect from us maximum reliability and precision».
Software customisation and intuitive integration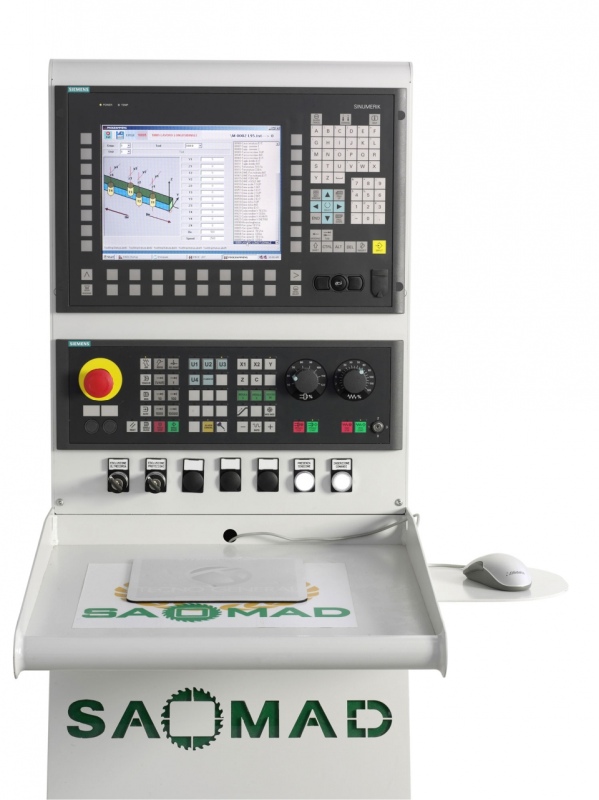 The management software of our CNC work centres interfaces with all European management software, enables transmission of orders across any digital network and can be easily networked to existing machinery.
It can be networked with CAD/CAM programmes and allows you to monitor and modify all operating parameters in real time. But its unique feature is undoubtedly the customisation, carried out based on the types of doors and windows to be produced.
Data insertion for this is done by the software house and normally takes a few weeks. After which, we carry out tests of about ten days to get the machine operational.
When the work centre has been running for 3-4 months, we carry out detailed inspection of the machine at the client's facilities to optimise it by eliminating any "down time", if present.
The software, naturally, is always open to further updates or the addition of specific apps.
CNC work centres ensure high repeatability in production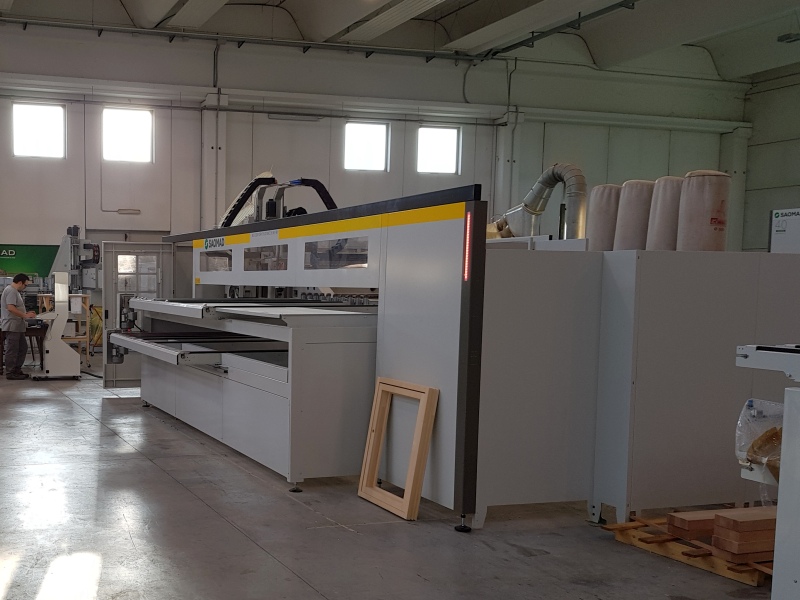 During the start-up phase a sequence of movements is inserted into the software – in other words, the machine is told which movements the various mechanisms must make.
Once the sequence is absolutely correct – and there are no conflicts, for example – the optimisation phase, which aims at definitively eliminating down times, can then begin. This phase is carried out by the client and takes several days of work.
Our range of CNC work centres satisfies a huge variety of production requirements. From the smallest model able to make a single piece processed completely on all six sides every 150 seconds, to the top-of-the-range model that can produce the same piece in just 40 seconds.
Woodpecker machines will carry out these kinds of processing constantly, with the same tolerances, the same dimensions, the same speed, quality and accuracy.
Evidence as proof of their reliability? Large work centres installed at the beginning of this century are only today requiring minimal interventions and scheduled inspections, to ensure maximum efficiency and increase their lifespan.