Among the first Woodpecker machining centers sold in Italy there is the one purchased by Albertone Serramenti in Chivasso (Turin). We have asked Daniele Albertone, one of the company's partners, to answer a few questions and he explains how our machine has perfectly met their needs.
Mr. Albertone, I have read your presentation on the website, but if you had to pinpoint the three strengths of your company, what would you say?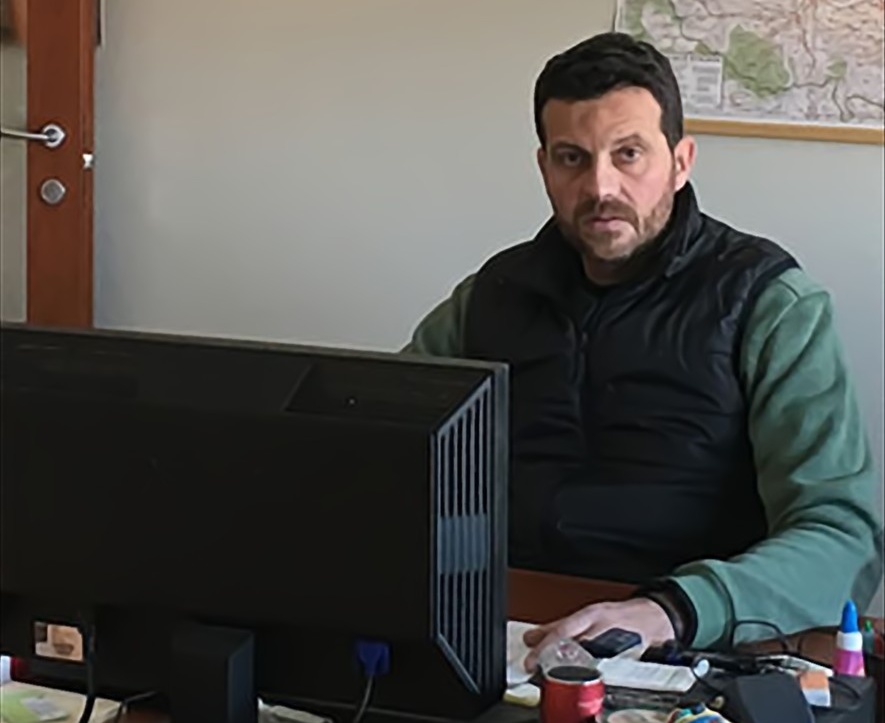 Firstly, that we are manufacturers and not dealers. Secondly, the service we provide during sales and after sale. In the 50 years since we have been on the market we have never left any client stranded.
Whatever they need, be it maintenance, repair or anything else, we are always happy to return to our clients.
Thirdly, we have three different people managing estimates, design activities and site visits, plus a secretary.
In which market area do you operate? Describe your ideal client
Our main market is Piedmont, even though we have worked in Lombardy, mostly Milan. We work with basically all types of clients: companies, wood carpenters, showrooms.
We have seen an increase in private clients, and it would be a problem otherwise. If I should use percentages to express myself, I would say 20% are carpentry workshops and outlets, 40% companies and 40% private clients.
I know that the Woodpecker you purchased for production was one of the very first to be sold in Italy. When did you buy it?
If I'm not mistaken, the machine was installed and ready to operate here in our plant on January 2015.
How did you learn about SAOMAD?
We knew it was an excellent company, specialised in the production of machines for producing wooden doors and windows because we had visited it during several trade fairs. We decided to choose SAOMAD also thanks to the positive feedback from our tool maker and from various sector operators.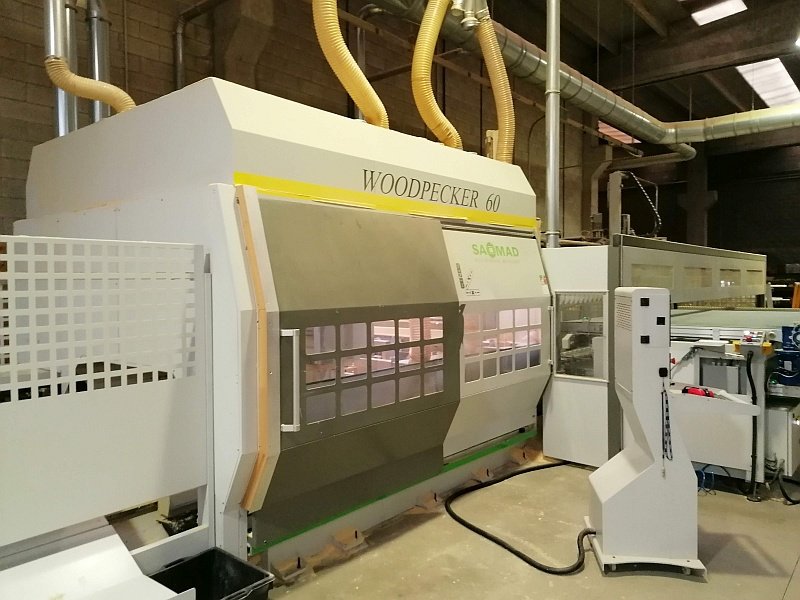 What were you looking for, specifically? What where your main needs?
We already had a pantograph that already worked with a tool changer mechanism, but did not perform automatic loading/unloading. You made 6 to 8 pieces and then you would have to take them down, and the operator could not leave it to work alone for very long.
So, we were looking for a machine that would work in automatic without being continuously manned. In short, we were looking for a solution that would provide better production continuity and increased production rates.
By purchasing the Woodpecker we also expanded our range of products and made it complete. Now, in fact, we can make any type of door or window: standard, special, blinds, lift and slidedoors, pivoting windows, shutters, wood/aluminum windows, etc..
In the end, what made you decide to prefer SAOMAD's Woodpecker to the products of our competitors?
We preferred the SAOMAD solution because of the construction quality and solidity of the machine, a solidity we have put to the test many times.
To date, what is your feedback?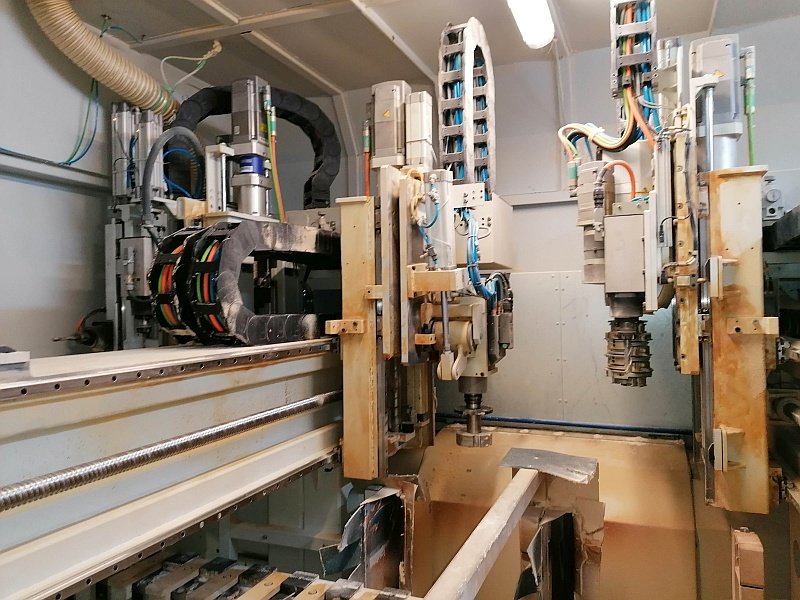 Absolutely positive. It is a machine we run night a day, practically without interruption. It allows us great flexibility, and is especially useful when working with private clients.
In that case, in fact, you can find yourself involved in very different types of doors and windows, such as a small entrance door, the 80 mm window, the blind, the shutter, etc., but with the SAOMAD machine we can make everything easily thanks to the software program that controls it.
We no longer need to make adjustments or changes, as we used to do with the old machines.
Now all we do is prepare the material, load it and the machine does the rest. We actually change from one product to another with one simple tool change.
In addition to its product, what else do you like about SAOMAD?
The assistance. A few weeks ago, for example, I called them about a suspicious noise. By discussing it over the phone we reached the conclusion that it was a problem linked to lubrication. The company immediately sent me the spare parts that arrived within two days.
In conclusion, if you were to recommend the Woodpecker to a colleague, what would you say?
I admit that a few curious wood processing manufacturers have already come to see it. My advice would certainly be to buy it so as to enjoy all of the benefits coming from using this kind of a machine.
Albertone Serramenti (Italy)