The solidity and flexibility of our machines allow to produce even the most difficult Dutch windows and doors, says Martin De Boer, sales manager of Gerretsen Wijhe, our dealer partner for the Netherlands.
Do you imagine that this is the first time we feel, how would you present your company?
We are a down to earth, both feet on the ground kind of company working hard every day to understand the challenges and needs of our customers. And of course helping them in offering the best solutions in machines and service.
How are you structured? What are your strengths?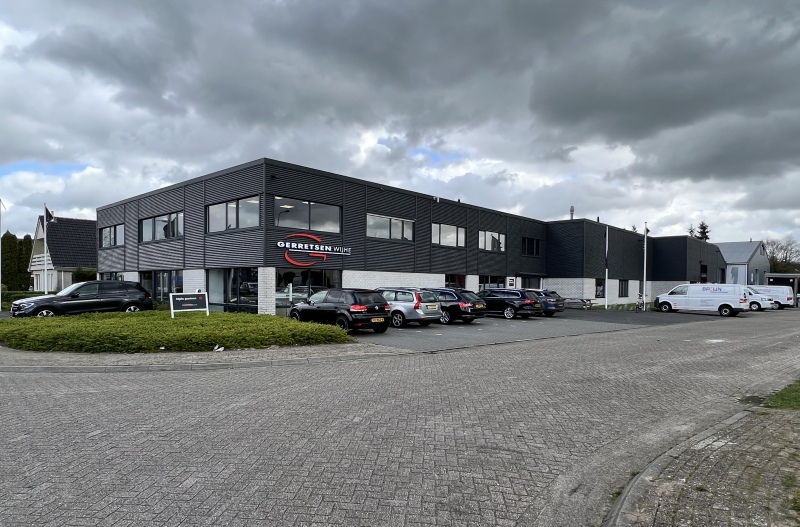 We have 23 people working in Service/Installation, Planning/Spareparts, Sales and Administration.
We have specialists available in service/installation and sales for the solid wood and panel processing market.
At the end of the day the job of the people in our company in combination with the solutions we can offer is what makes our business successful in the eyes of our customers.
What is your market?
We are offering solutions to everyone working wood but we have lots of experience in the solid wood area and especially in the sector of Window frame and Doors production.
How many years have you been SAOMAD dealers? What convinced you about SAOMAD?
We have been working with Saomad from 1996 but really intense since 2014 when, our customers coming out of the big financial crisis, the aera of the CNC working centers for window frames made a huge restart.
In the Netherlands, compared to other markets in Europe, our customers produce really big, heavy window frames with a huge variety in profiles and joints.
Back in the nineties but also now when it comes to working centers, SAOMAD was and is constructing machines in a solid and rigid way. The Saomad machines are more than suitable for our 'special' window frame market.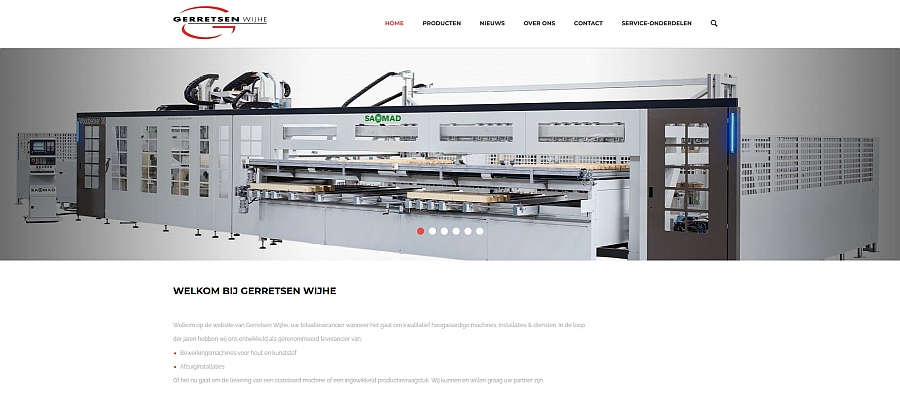 What do your customers appreciate most about SAOMAD?
The range of SAOMAD working centers available is perfectly connecting to the demands in the Dutch market. Solid with a high flexibility in production possibilities and capacity combined with a very interesting price/quality ratio.
In addition to the machines, what is another aspect of Saomad that you particularly appreciate?
The Saomad people have the same mentality like we have: down to earth, both feet on the ground, working hard to produce the best machines possible!
On top of that: when we visit Saomad with our customers they feel like really being listened to. Often special demands are met where possible.

An interesting order that you are carrying out these days or which has recently ended?
We sold many Saomad Working centers in the Netherlands and all of these were special for our customers and changed their way of and view on their production enormously!
This year we already installed a very nice Saomad Woodpecker Mirai 4500 at our customer de Kroon in Gendt and installed a Saomad Woodpecker Just 3500 at Dalko Kozijnen in Heerenveen.
Dalko is a company where the son of the owner got acquainted with the (in this case kosmosoft Archimede) software very quickly and before the installation of the machine.
After installation they were able to produce the most 'difficult' type of Dutch windows when it comes to programming, within one week! To see our customer so enthusiastic is really something nice and satisfying!