Testing ended a couple of months ago at our plant and the Woodpecker Mirai machining centre has now been delivered to Artscop Bois in Saint Savin, France. We have interviewed Jérôme Perrier, the company's co-director, who illustrated what their needs were, what motivated their choice and their future objectives.
A short identikit of Artscop Bois…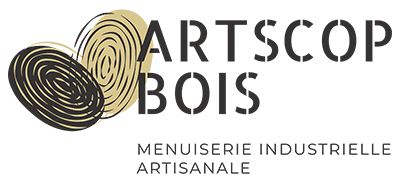 Artscop Bois was founded in 2013 as a cooperative via the purchase of the previous company by several employees. The staff currently counts 16 employees and our production spans from wooden windows to doors, from lift & slide doors to French windows, in all kinds of styles: modern, traditional, etc..
Our greatest commitment lies in responding in the most flexible and efficient way possible to a client's request, in adapting our production, in choosing the most convenient delivery method, etc.. We just produce, we don't install. Installation is handed over to external installation companies.
Ideal market and clients?
Our ideal clients are construction contractors. We also work for third parties, namely the wooden carpentry companies that do the installation but are not capable of producing certain types of doors and windows. As regards the market area, we are currently focusing on the South-Eastern part of France, even though we are able to deliver throughout the country.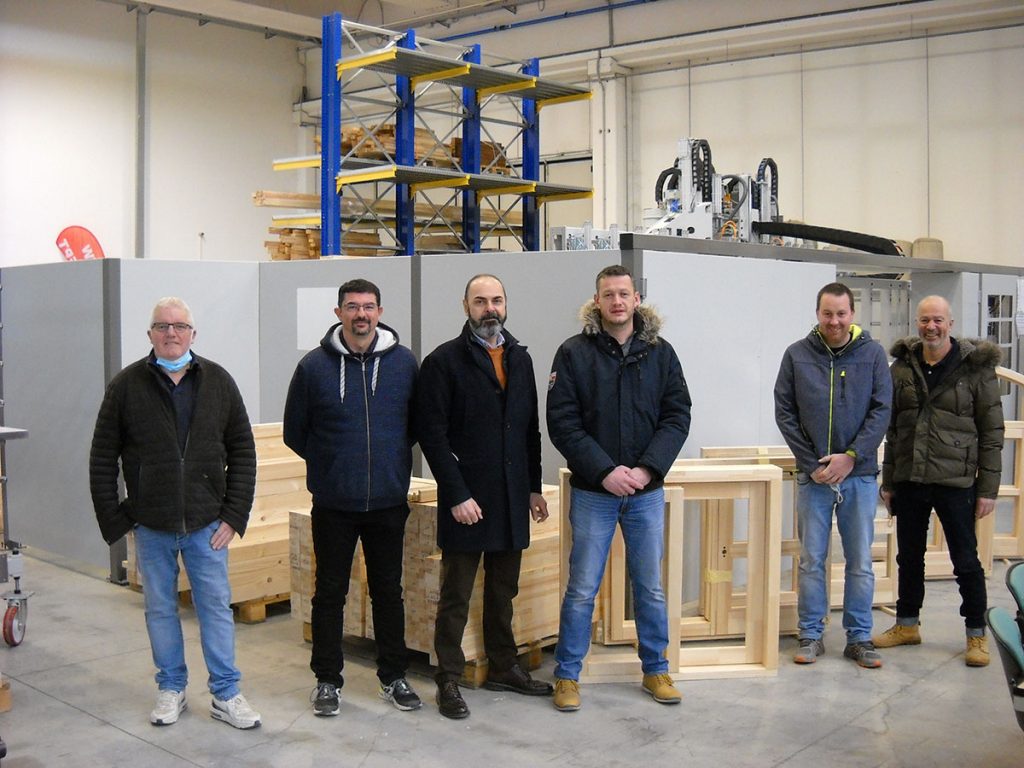 How did you get to know about SAOMAD?
By word of mouth. We have spent the last 3 to 4 years involved in this project for changing the production machinery. In the beginning we had started with a few different ideas, but through exchanges with other window and door manufacturers and with several tool makers we came to hear about SAOMAD and eventually put our trust in them.
What were your main needs?
The machinery of the production division was old and this made it difficult for us to meet market demands and to offer the degree of quality we aspired to provide. Last year we had a 45% increase in turnover. Obviously, we do not expect to have the same turnover increases in coming years, but anyway our goal is to achieve a 5% to 10% increase. To succeed we needed a high-output machine that was at the same time very flexible. These were our two main parameters and we found them both at the highest levels in the Woodpecker Mirai by SAMOAD. We needed a CNC machining centre also because our current employees are getting older and will soon retire, while the labour market offers young workers who know how to use numerical control machines.
Other elements that led you to prefer SAOMAD's offer?
The time the company and its dealer in France has spent in presenting the machine to us, in illustrating its features, strengths, etc.. Negotiations turned out to be lengthy and the support we received made the difference. We chose SAOMAD also because we like their business approach, namely the fact that they run everything in-house, because it is a specialised company that has been making these machines for many years now and therefore has considerable experience in the field and, finally, because they have an assembly and post-sale service in France.
To date, what is your feedback?
Very positive. The Woodpecker Mirai provides us with greater operational fluidity and higher production efficiency and precision. Thanks to this machine we will produce new window and door types featuring very good heat and noise insulation performance. We have also come to an agreement with the paints supplier so as to offer a 10 year warranty on our products.
We have taken advantage of this investment to develop a more standardised and computer-driven work process that improves management control.
I would also like to thank the three clients that put their trust in us and invested in our company. It is also thanks to their support that we were able to purchase this new machining centre.