The main strength of the Woodpecker 15/3 machine is the ability to process wood pieces in the horizontal as well as in the vertical. This solution ensures top production versatility and will be an additional feature of future wood machining centres.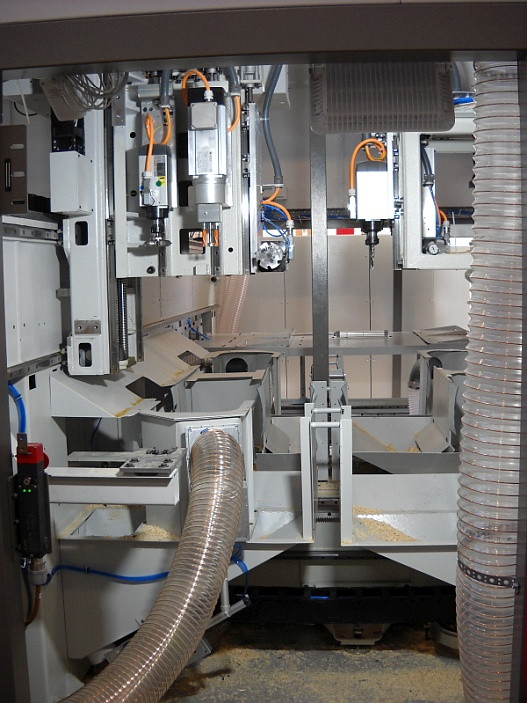 Saomad has recently delivered to the Polish company CDM Sp.zo.o. a Woodpecker 15/3 machine that allows to process wood pieces in the horizontal plane. This solution is a relatively new feature in the machining centres of this industrial sector.
The machine processes the pieces normally in the vertical but, when they are more than 160 mm long, they can be machined in the horizontal.
This solution changes the entire processing cycle and entails adjusting the machine's motors as well as the tools so as to be able to work in this special condition.
To this end, this Woodpecker is fitted with a very rigid head that allows for transversal processing even with very high loads.
"Overall", says Dario Camporese, the owner of Saomad, "the whole machine, from the clamps that have to block the piece in an extremely rigid manner, to the motor that supports the tool load in a very heavy processing setting, must be calibrated in a highly balanced manner so as to obtain perfect results".
Designed for Scandinavian countries, and beyond
This type of processing is in high demand in Scandinavian markets where the custom is to use windows with quite thick frames, ranging from 150 to 160 mm.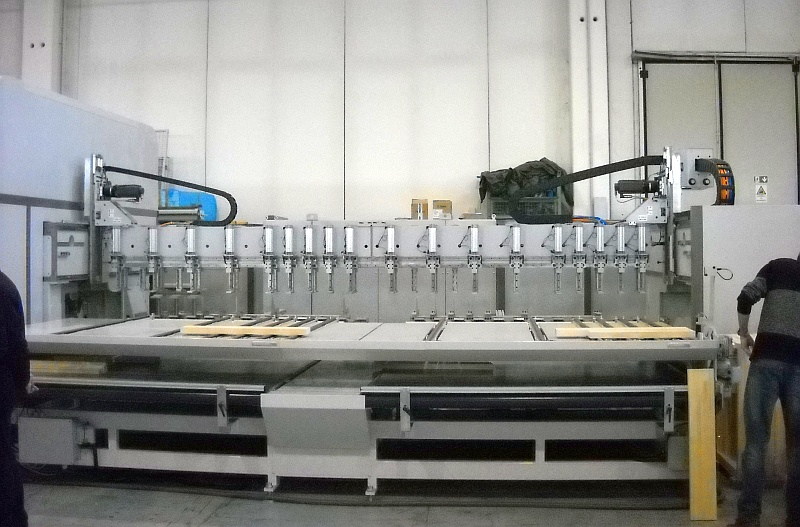 Even in the case of 150 mm thicknesses, that could be easily processed in the vertical, when it comes to specific processing types – in the production of very thick tenons, for example – instead of making the clamps work at their dimensional limits it is better to process the pieces in the horizontal, Saomad technicians explain.
The machines fitted with this technological solution offer greater versatility and flexibility and therefore allow manufacturers to create any kind of window or door. This is an exclusive strength that has been achieved thanks to intensive teamwork with the company that has created the management software and with the tool manufacturer.